published:

2011.05.07

topics:
I recently participated in the 20th Ludum Dare, a competition to make a brand new game from scratch in 48 hours, going solo!
The theme for the competition was from Zelda and internet Kitten meme fame: "It's dangerous to go alone! Take this." I made an old school, top-down puzzle game for this theme. After the 48 hour competition ended, I polished my game a bit and also re-submitted to the 72 hour Jam.
You should play both versions of my game!
I've also written a postmortem for the Ludum Dare site, that I invite you to read.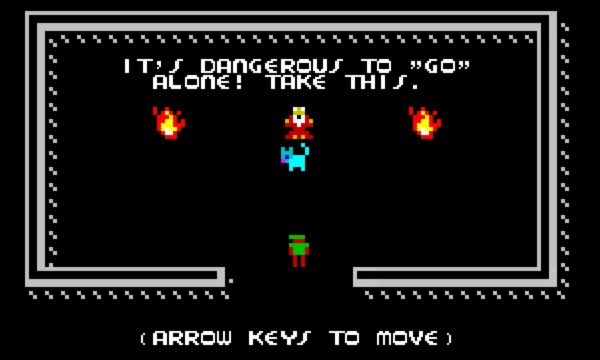 ---