published:

2012.08.17

topics:
I created a realtime fake CRT effect with screen bulge, vignette, and scanlines using a quick little hack. WebGL scrapes a 2D game's HTML5 canvas and applies effects. Never have your JavaScript games been more "indie" ... lulz. It looks like this — and I made the bulging subtle so that it wouldn't make players seasick.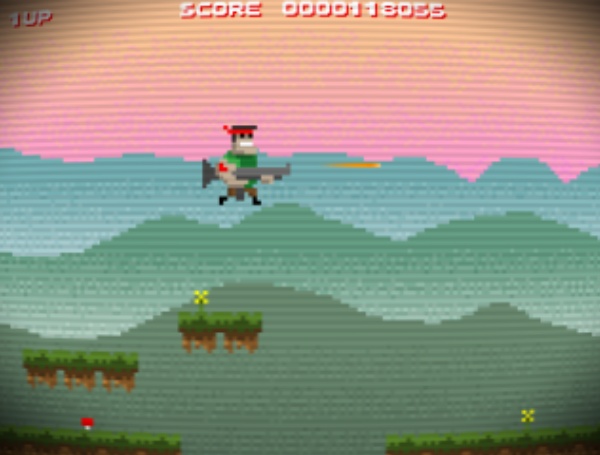 Play around with the game to get the best feel for it. Usually works, although I should warn you that Safari 6 managed to freeze my entire system for a minute at least a couple times... but not every time. You might be happier in Chrome. There's a bit of a flicker caused by a bug (although it kind of adds to the CRT effect!) I also applied the effect to this RPG game that doesn't have the same flicker issues. And here's a screen capture of the effect on YouTube.
When I discovered Evan Wallace's glfx.js lib, this is actually the first thing I thought of. It is a library meant to apply realtime WebGL effects to an image, but the <canvas> tag can actually be addressed as an image source... so, viola!
Here's the code I used to quickly hack together a working demo of the idea...
Continue Reading Post and 1 Comment…
---