More Equip > Pants Coming Soon!
published:

2012.10.31

topics: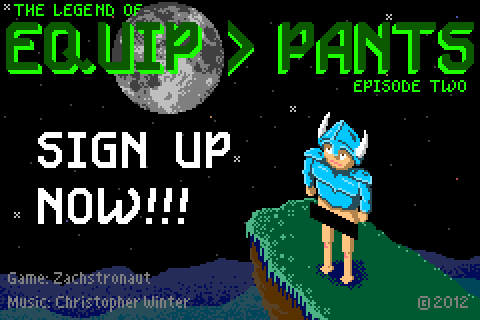 The next episode of the Legend of Equip > Pants is coming soon! Enter your name and email below to get early access to the game! You can re-play Episode One while you wait.
Support this game! Spread the word! I'm putting buckets of time into making this episode something special. My heart is going into every little pixel I click by hand to make the art for this game. The more people who play it, the better. More importantly, the more people who play it, the more sequels you can expect!
If you'd like to see some preview pixel art, check out what I've posted on Dribbble:

If you're interested in private beta testing, leave a comment after the jump!